Session Recap
Great to see new faces this week as we examined Mark Fisher's fourth Postcapitalist Desire lecture, 'Union Power and Soul Power'. This lecture left a lot to unpack, and discussion kept returning to Fisher's formula for postcapitalist desire: a sustained "interlinking" of the potentially transformative power of "organised labour" combined with "countercultural libido" that seemed possible, if only momentarily, in 1960s and 70s. Fisher questions how we avoid the trap of nostalgia to learn from the lessons of the past: the left must assess the conditions that historically produced potential for change with full acknowledgement of the failure of the left's political project in the 60s and 70s. This led to a particularly interesting discussion of counterfactuals which resonated with the subject of left melancholia, a recurring topic in group discussions that plays into the notion that activism and the revolutionary potential for forging new ways of living are things of the past. Fisher suggests this is perpetuated by the way in which we shape and continue to engage with what the past left behind:
"What was left over were the cultural artefacts, which could then become some cooled-down commodities and sold as something to be individually consumed. […] The condition of our access to a commodity now is that we accept the struggle is something that has already happened, that has disappeared."

– Mark Fisher, Postcapitalist Desire
Moving beyond this, the shift from left melancholia (the inability to accept the loss and failure of the left's past political projects) to mourning (a process of acceptance of such loss) seems a promising avenue. However, we are left with a question that Fisher grapples with, and one we're likely to return to in the next session: what might desire look like beyond capitalism?
If you didn't manage to catch the session and any of this sounds interesting to you, join us on Discord, where the conversation continues.
Session footnotes are below, and the original reading list can be found here.
Books & Chapters
Carol Azumah Dennis, 'Decolonising Education: a Pedagogic Intervention', in Gurminder K. Bhambra, Dalia Gebrial, Kerem Nişancıoğlu (eds.), Decolonising the University, Pluto Press, 2018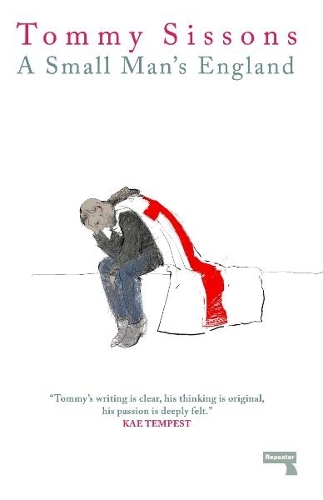 Tommy Sissons, A Small Man's England, Repeater Books, 2021 – class consciousness and white working class masculinity
Cal Newport, Deep Work: Rules for Focused Success in a Distracted World, Piatkus, 2016 – reclaiming time and desire
Everything Else
Ash Sarkar, 'The Slumflower Beef Has Exposed the Limits of Influencer Activism', Novara Media, 20 January 2021 – "intersectional Thatcherism" and politics as personal branding
Chantal Mouffe, 'The Affects of Democracy', Eurozine, 23 November 2018 – populism of affect
Aditya Chakrabortty & Jessica Elgot, 'Leak reveals Labour plan to focus on flag and patriotism to win back voters', The Guardian, 2 February 2021
Mark Fisher, 'Exiting the Vampire Castle', Open Democracy, (originally published in The North Star), 22 November 2013 – this week's lecture transcript put many of us in mind of this Fisher article
Seth Moglen, 'On Mourning Social Injury', Psychoanalysis, Culture & Society, Volume 10, pp. 151–167, 2005 – mourning and melancholia
Geoffrey P. Hunt & Kristin Evans, ''The great unmentionable': Exploring the pleasures and benefits of ecstasy from the perspectives of drug users', rugs: Education, Prevention and Policy, 15:4, pp. 329-349, 2008 – pleasure, desire and drugs – groovy baby
Russel T. Davies (creator), It's A Sin, 2021 (Channel 4 & HBO Max) – another example of cultural artefact as "cooled-down commodity" in this nostalgic look back at counter culture of the past
Next Time
We explore the last of Fisher's final lectures, 'Libidinal Marxism'. Join us Tuesday 23rd March, 1-3pm. If you're new to the series but still want to join, get in touch to register.
We'll also be hosting some additional Postcapitalist Desire events in the coming months, so watch this space for more details.